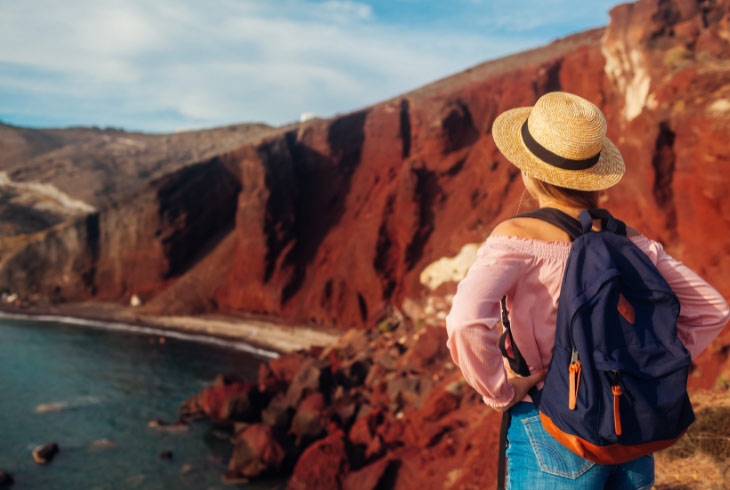 May 26th, 2021
Experience Akrotiri in Santorini – A Guide for Dreamy Santorini Holidays
Most people know Akrotiri, Santorini, as an archaeological site with particular historical significance. Indeed, the French Archaeological School of Athens has started excavations on Akrotiri in the 1870s and has impressive findings to showcase so far of the Minoan civilization and not only.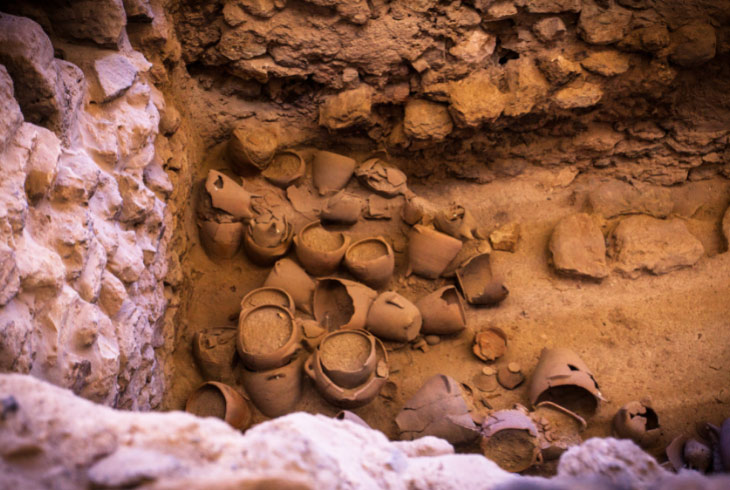 However, Akrotiri, Santorini, is far more than just a location with ruins of glorious ancient Greek eras. Lying between the picturesque Akrotiri village and the popular Red Beach, it comprises an ideal destination for those wanting to experience the true Santorini appeal. Expect a combination of natural beauties only Santorini has to offer due to its volcanic morphology. Also, an underwater world as idyllic (if not more) as the land thousands of visitors step on every single year.
Here are some ways to enrich your stay at Akrotiri, Santorini, with adventures that epitomize the very essence of holiday-making on a Greek island.
1. Visiting the remains of a settlement way ahead of its time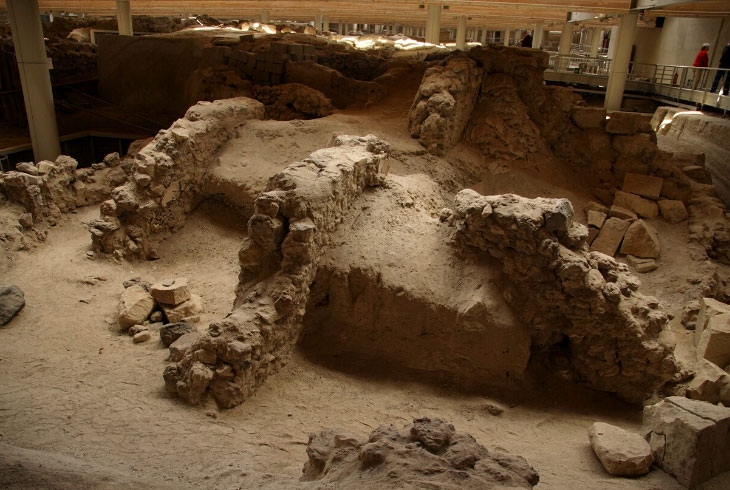 Historians and archaeologists claim that the earliest evidence of habitation in Akrotiri, Santorini goes back some six millennia or so. However, the 20-hectare settlement is referred to as a major urban centre and Aegean port from the Late Bronze Age (so, around four millennia ago). In fact, archaeologists have unearthed hundreds of imported items that showcase an extensive communication network across the Mediterranean Sea, from Cyprus and Crete to Syria, Egypt, and the Dodecanese islands.
Unlike other similar settlements of the same era, though, Akrotiri impresses with several notable features, including multi-storey buildings with beautiful facades and wall paintings and top-quality furniture. It was also one of the very few cities that had such an elaborate drainage system. Clearly, the town was once blooming. No wonder so many Santorini day tours include a visit to the utterly history-drenched and forward-thinking region.
2. Exploring the aquatic cosmos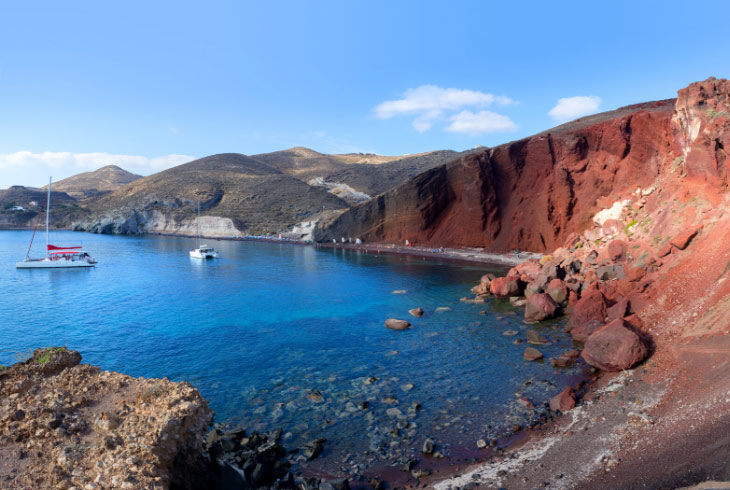 After a series of massive volcanic eruptions of the Santorini volcano that took place thousands of years ago, Akrotiri was completely covered by volcanic ash. That very same activity that gave Santorini its current topography has also shaped the universe existing below the surface of the sea. This makes it a perfect spot for underwater endeavors that please with things no other dive sites have.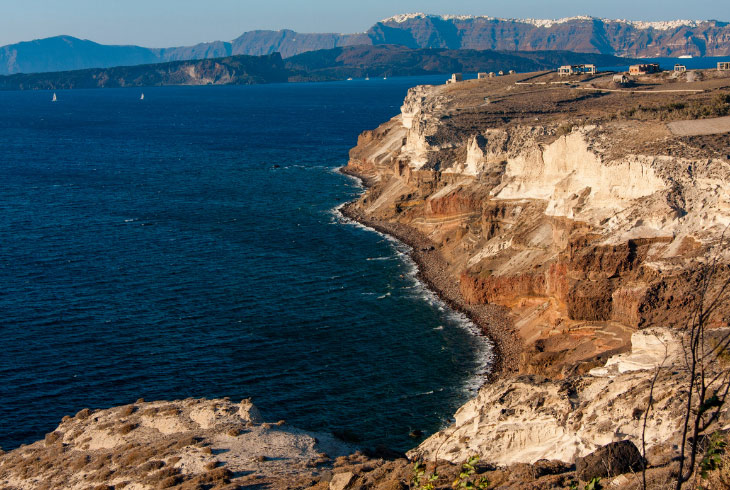 So, if scuba diving in Santorini is a must-try for you, then the site of Akrotiri should definitely be on your list. Expect submarine cave formations, lava-shaped rocks, and a dazzling underwater realm that's home to several schools of fish and captivating sights.
Ready to pamper yourself with incredibly rewarding aquatic dives in unique sites across the island? Feel free to ask the friendly receptionist at Antoperla luxury hotel Santorini for assistance and guidance!
3. Treating your eyes to heart-stopping views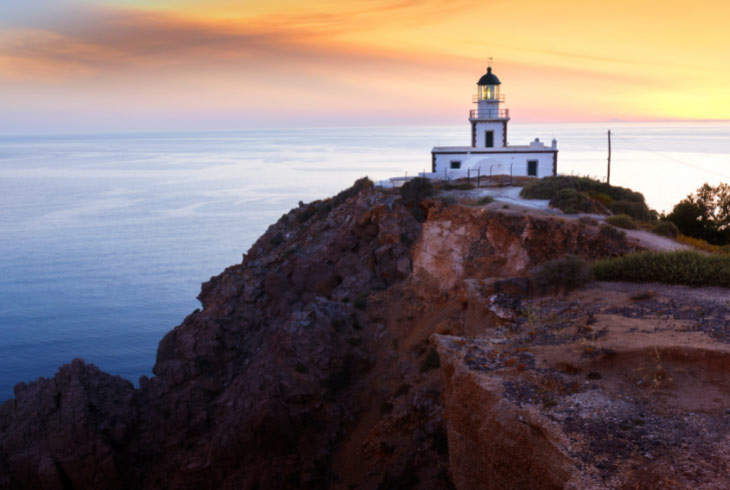 Akrotiri, Santorini hosts the notorious 1892-built Akrotiri Lighthouse, perhaps the most charming of all the Cyclades lighthouses. Perfectly attuned to the rest of the island, it occupies a pristine hilltop location on the southwest part of Santorini and the tranquil Akrotiri village, some 18 km from the capital. The admittedly idyllic setting is certainly worth the uphill hike as it compensates with staggering views of the magical Aegean Sea and the infamous Santorini sunsets.
Nevertheless, the Akrotiri Lighthouse becomes quite crowded in the afternoon hours, as both locals and visitors choose this place to cherish this time of the day. So, if you don't fancy the idea of rubbing shoulders with hundreds of other people, you can come in the morning or early afternoon. Or simply enjoy arresting views of the descending sun from Antoperla's Santorini suites that offer equally blissful and romantic panoramas of the shimmering sea.
4. Getting acquainted with the Cycladic magnetism
The Akrotiri, Santorini village is a typical Santorini settlement featuring whitewashed houses with flower-filled balconies and yards. So, even a leisure stroll along the narrow cobbled streets of this spellbinding dot in the island will fill you with nothing but sheer entrancement. And, don't be surprised if the hospitable islanders treat you with a piece of delicious spinach or cheese pie or a glass of ouzo or wine if you spend some time and chat with them! It's their way of saying, "Welcome, and have fun!".
All this deeply genuine Greek flair infused here makes thousands of newlyweds choose Akrotiri as their Santorini honeymoon base. It makes sense, though, even from a practical point of view, given that Akrotiri is, indeed, within close proximity to all major Santorini attractions.
Where to stay near Akrotiri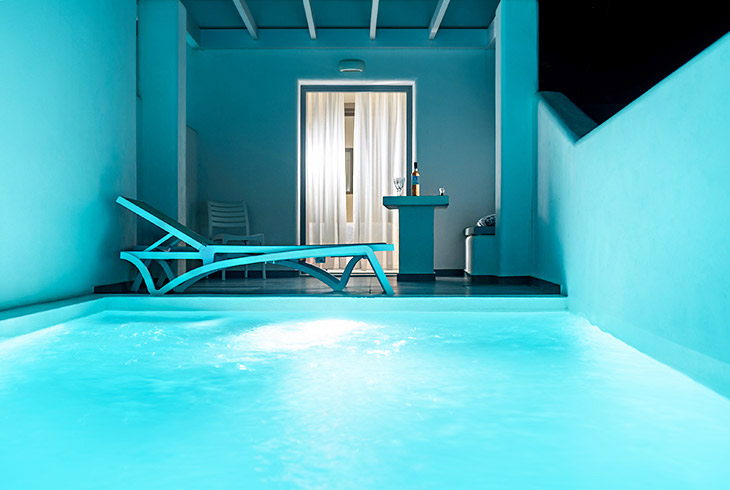 Santorini has a wealth of exclusive hotels, resorts, and studios to cater to all budgets and requirements. However, you won't find many luxury Santorini hotels with a private pool, spa, wellness facilities, utmost privacy, incredible seascapes, an exquisite array of services, and rooms distinguished by sheer opulence and subtle grandeur. When speaking of that level of high-standard accommodation, Antoperla needs no introductions as you are about to find out yourself pretty soon.
Enjoy!