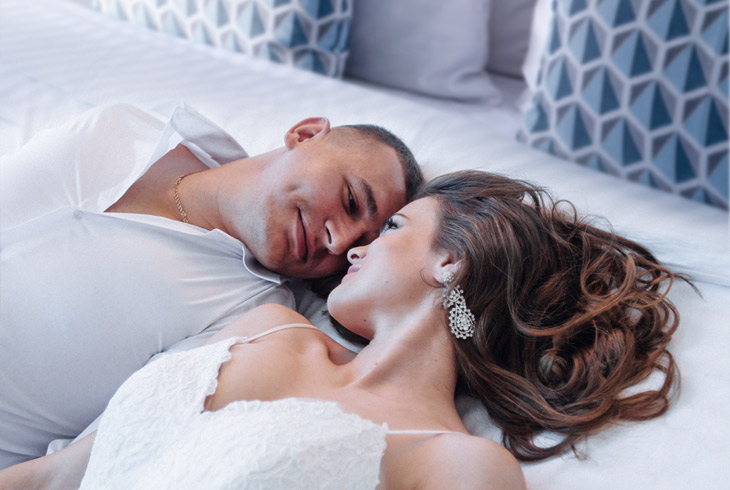 Sep 26th, 2019
Honeymoon in Santorini
With its beautiful whitewashed villages, charming blue-domed chapels, and striking coastline, Santorini is an obvious choice for honeymooners in search of a destination that pairs ultimate luxury, romance, and a slice of adventure. Despite the small size of the island, a Santorini honeymoon is loaded with opportunities to live things that many people describe as once-in-a-lifetime experiences. If you want to celebrate the bonds of marriage with your significant other with an indelible Santorini honeymoon, this guide will help you pull off the most memorable holiday for you and your loving partner.
Santorini Honeymoon – Best Things to Do
Santorini is famed for its incredible sunsets, with Oia being one of the most popular spots to watch the sun slide behind the colourful horizon - a quintessential romantic activity you definitely need to include on your to-do list.
Other Santorini honeymoon ideas include: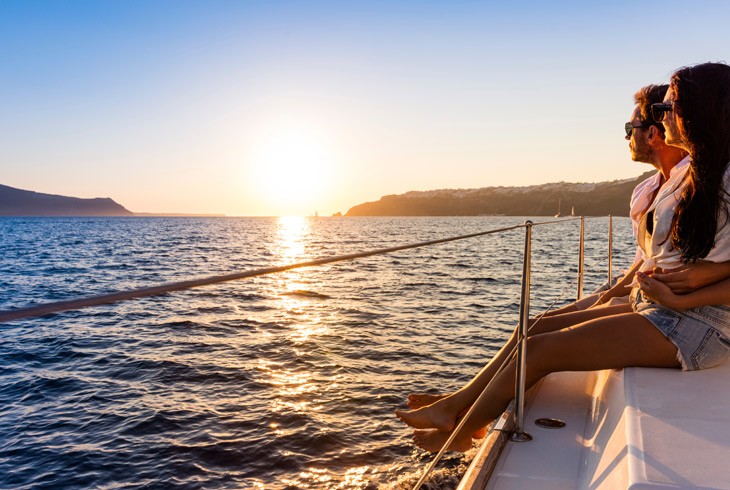 A romantic catamaran cruise – What can be more deliberating than just being you, your loved one, and the vastness of the Aegean Sea? The waters are tranquil and serene and you can enjoy a heart-warming meal on board or, why not, visit secluded coves, away from prying eyes.

Santorini volcano tours – The volcano is one of the biggest sights on the island so taking a tour to get to the active craters and see their magnificence from up close is certainly worth it. Most tours usually depart from the old port, located at Fira. However, but you may also have your luxury hotel in Santorini make all the arrangements for you to enjoy a private tour at the the time, place, and date of your best convenience.

Visit the hot springs – The nearby island of Palea Kameni hosts the famous mud baths, another activity much favoured by Santorini honeymoon makers. The waters in the Agios Nikolaos bay are warm, giving you the chance to savour a healthy, relaxing bath.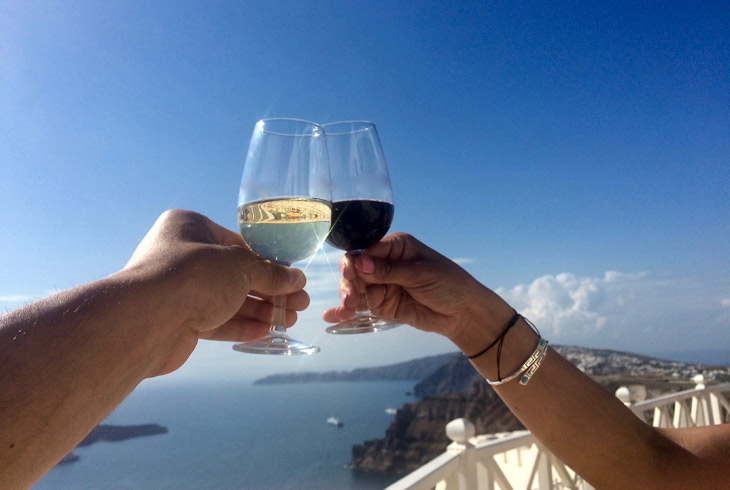 Santorini wine tasting tours – The local vineyards make the most delicious wine. If you are a lover of good wine, then a wine tour will give you the chance to taste some of the most palate-pleasing wines in the Mediterranean. You may have a designated driver transport you to the most popular wineries, where the friendly owners will treat you with a welcome drink (or two!) and fantastic views.
Other Santorini Greece Honeymoon Activities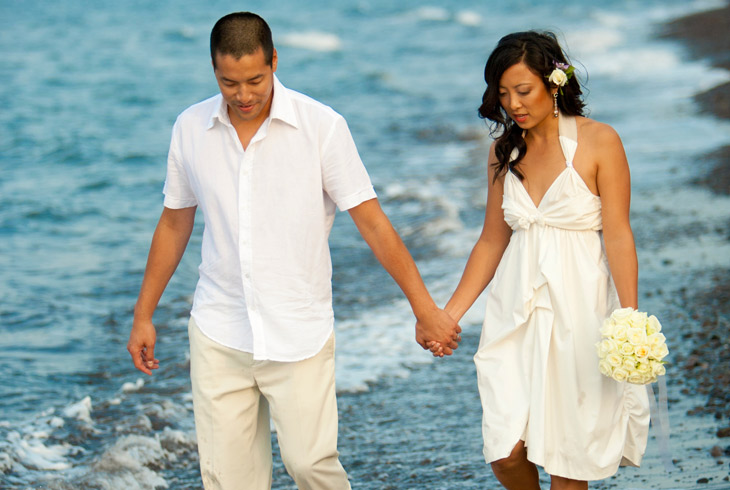 Hike along the caldera.
Book a photography session for your Santorini Greece honeymoon pictures.
Visit black-sand Perissa beach.
Swim at Amoudi Bay.
Splurge on a helicopter ride over the island.
Have dinner with a caldera view.
Relax by the Old Port.
Relish the comforts and privacy of your Santorini hotel.
Join a Greek cooking class.
Santorini Honeymoon & Top-class Accommodation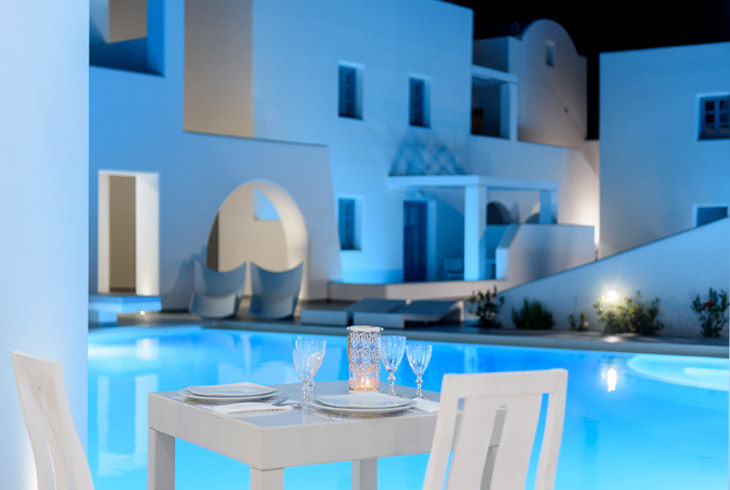 Many luxury hotels in Santorini cater to the needs of their VIP guests in many different ways. Antoperla, for example, combines royal experiences and intimacy with privacy and authenticity, offering amenities such as rooms with private pools, suites with private outdoor Jacuzzis, and a top-of-the line spa center. Plus, you are only 100m from the heart-stopping Perissa beach. All that combined contribute to making a Santorini Greece honeymoon unforgettable indeed!