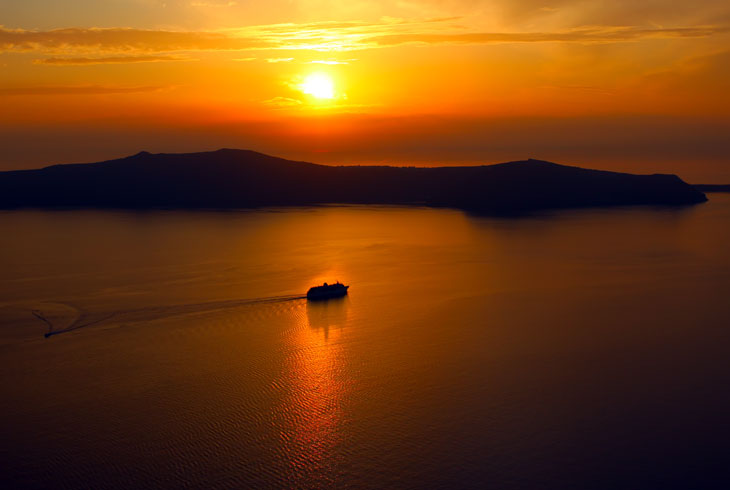 May 21st, 2019
Exploring the Volcano and Hot Springs in Santorini
Santorini island, Greece was shaped by a lot of volcanic eruptions most of which occurred in the Minoan era. The beautiful Santorini caldera which separates Santorini from Thirassia was formed by the explosions. Akrotiri village which has been excavated by archaeologists was also buried by a volcanic eruption.
Santorini Volcano Tours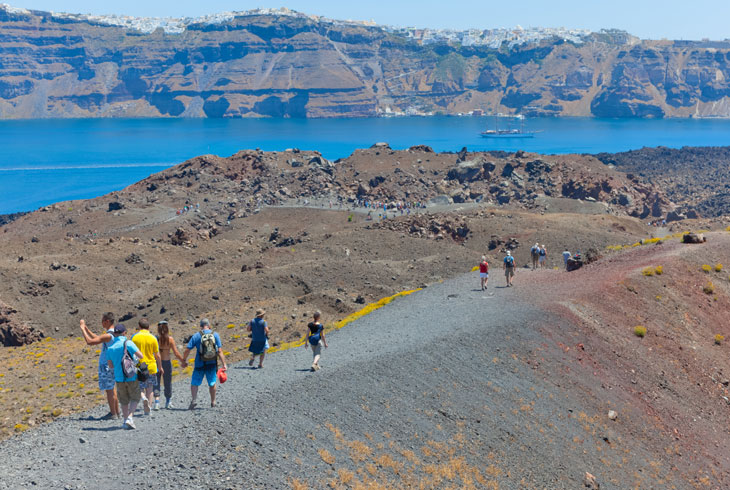 Santorini volcano tours are a popular attraction in Santorini and a great way to enjoy your holiday in the romantic island. Most Santorini volcano tours begin in the Ammoudi bay, the old port of fira or Santorini's main port. Tourists are taken to Nea Kameni by boat. Nea Kameni is a small island which was formed by the volcano there, and tourists can explore the remaining active craters. Hike lovers can hike to the peak where all the craters can be seen and also smell the sulfur-laden air. The flowers and plants on the landscape testify to life's ability to exist almost anywhere.
Right after Nea Kameni is Palea Kameni, a similar volcanic island which was formed by ash and lava eruption arising from the sea floor. Nea Kameni and Palea Kameni are the latest volcanic islands of the Mediterranean and were created less than 500 years ago. While there are still active volcanoes in Nea Kameni, Palea Kameni's eruptions have become extinct. With enough time, the small volcanic bay of Erinia still has active craters, and visitors can climb up to take a look at them.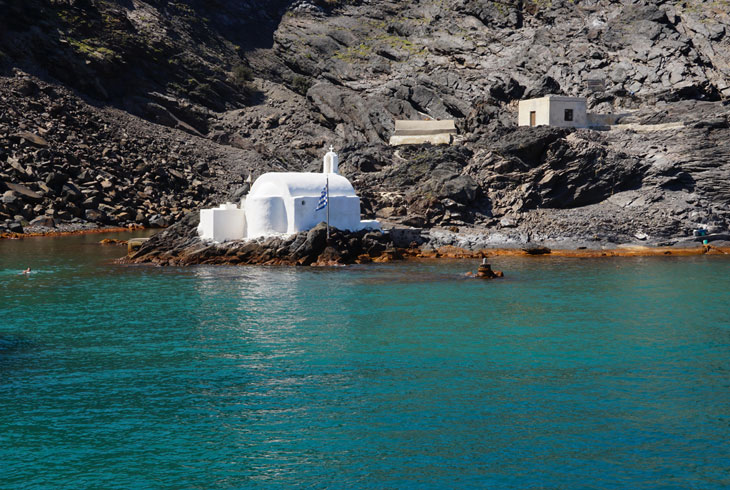 It is an incomplete Santorini volcano tour if there is no view of the Santorini caldera. The massive volcano formation was created by an eruption and its between 130 meters and 350 meters in dimension which make sit taller below sea level. If your boat tour terminates at the caldera, you can get boat tours around the caldera which will provide you with full views of the caldera. Most Santorini volcano tours are between Oia and Fira; it is however ideal to stay in one of Santorini luxury hotels such as the Antoperla luxury hotel and spa located in Perissa.
Santorini Hot Spring Tours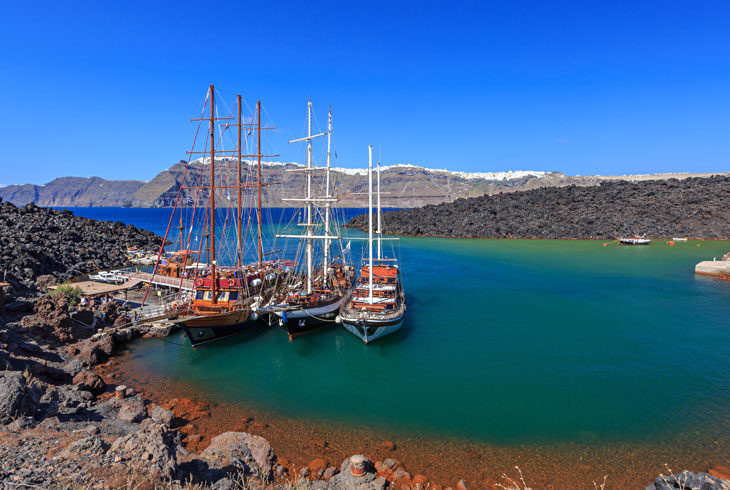 Wherever you find volcanoes, there are hot springs nearby. Wondering what hot springs are? A hot spring is any spring which is produced by the eruption of geothermally heated groundwater from the earth's crust. The temperature varies with the site's geothermal temperature and might be harmful.
Santorini hot spring tours are highly exciting just like volcano tours. It follows the same route as the Santorini volcano tours although sometimes begins from Ahtinios. The hot springs at Agios Nikolaos in Nea Kameni is very popular for bathing among tourists as it not only relaxes but also believed to have healing abilities. Most Santorini hot spring tours give about an hour for tourists to bathe before proceeding on their tour.
Combined tours
Since Santorini hot spring tours will likely stop by the volcanoes, it is cheaper to sign up for a combined tour which will sincerely show you the volcano and hot springs at once. And for more fun and experience, you can also sign up for a Santorini wine tour which includes a visit to the volcanoes, caldera, and hot springs. A sunset tour will give you an unforgettable memory of the sun's deep glow against the cliffs as it sets in the horizon. There are also Santorini private tours to sign up for if you are a reserved person or feel uncomfortable spending a whole day with strangers.
You can get detailed information about all available tours at the reception desk of your hotel in Santorini Greece.
Bothered about where to stay?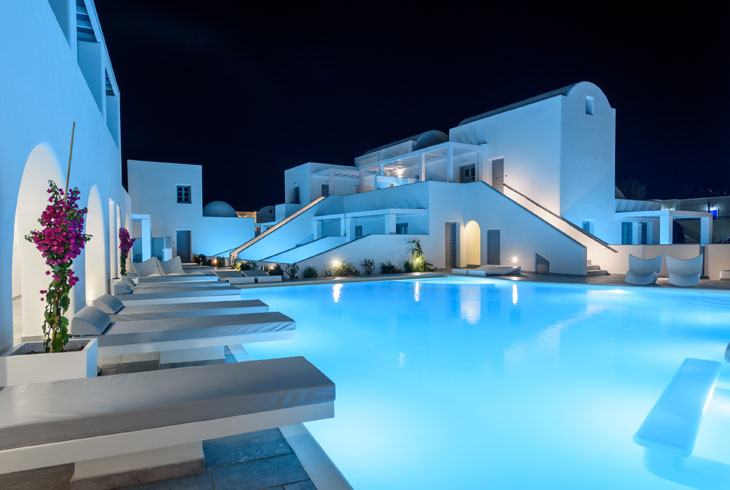 When choosing accommodation in Santorini Greece, it is better to select a Santorini luxury hotel such as the Antoperla luxury hotel and spa located in Perissa. If you are on a family vacation or a Santorini honeymoon, you can easily find Santorini hotels with private pool which offers you intimacy without external interference.