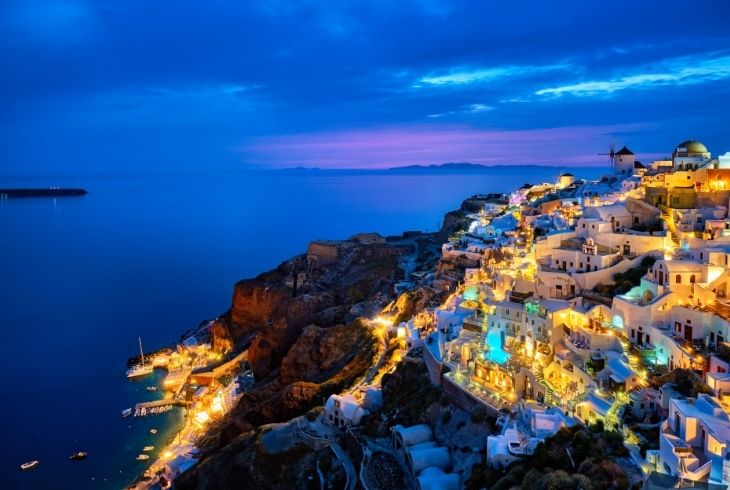 Oct 11th, 2021
What makes Santorini Greece an earthy heaven for millions of travellers
The beautiful Aegean Sea Island of Santorini, Greece, is one of the most popular tourist destinations with reason. It combines natural allures with an exciting background related to the many times it had to rebirth from its ashes – literally.
At the same time, it offers enthralling views of the calm Mediterranean Sea and the cloudless sky. Bringing to the table an unbeatable combination of romance, unique topography, and beaches like nowhere else, it, indeed, leaves a sweet taste to the mouth after visiting this paradisal island.
Planning on spending some time in Santorini, Greece? Better come prepared so you can handle the irresistible sense of awe and amazement that awaits. Here are some of the things you can expect!
1. Alluring Cycladic architecture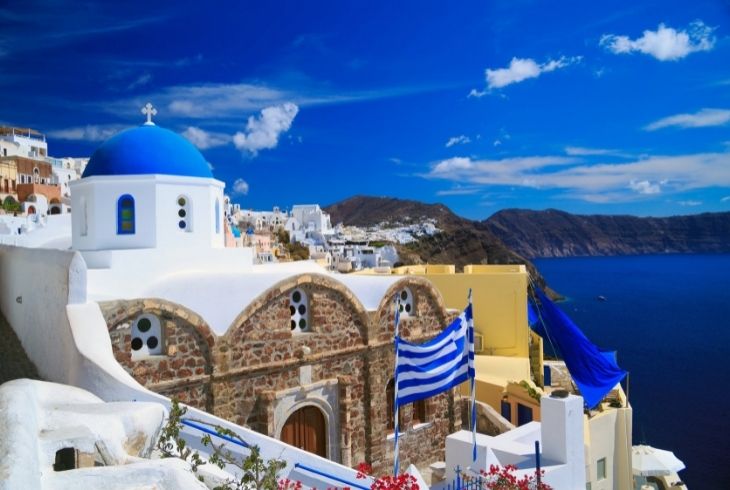 Santorini architecture follows the lines of the other islands belonging to the Cyclades complex. Cubic-shaped houses strategically created to shield their dwellers from the strong northern winds that blow in Santorini, with whitewashed walls to reflect the scorching sun in the summertime and providing a cool interior are built one next to (or on top of) one another and stand out from the first glance.
What you don't see in any other Cyclades islands, though, is the cave houses. The area around the Santorini volcano is home to residences literally carved in the volcanic hills of the Caldera, featuring an airy atmosphere. Match all that with the azure doors and windows and the amazing panoramas of the shimmering sea, and you get an Instagram-perfect landscape.
Everything seems to be well thought-through and down to the last detail. The narrow, maze-like, cobblestone streets are outlined with milky white flagstones, and the chapels are adorned with lovely blue domes while castles, ancient settlements, and charming neoclassical mansions harmoniously blend the glory of the old with the modern.
2. Awe-inspiring volcano & sunset views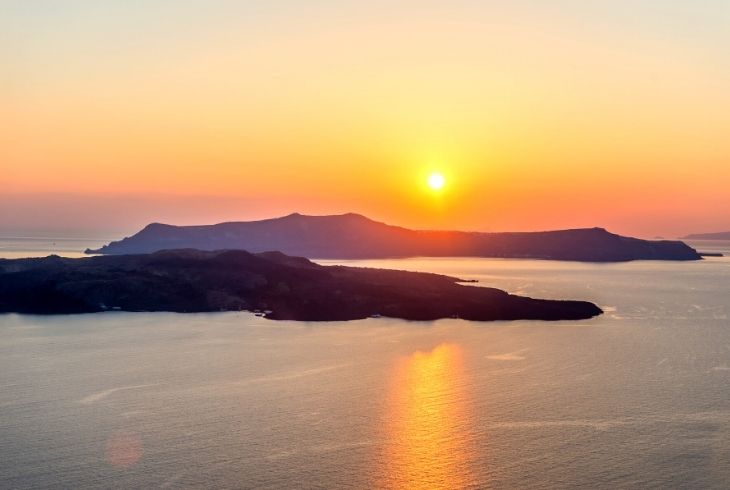 One of the most-visited sites of Santorini, Greece, is the volcano. Imposing and quite dramatic, it attracts thousands of tourists every summer. Rightfully so, considering that it is the very cause of what Santorini is today. Once a thriving and rich island, with one of the most advanced civilizations at around 3000 BC, it had to find another way to exist and flourish after it had nearly been wiped off the face of the earth due to the destructive volcanic eruption that covered everything in ash and destroying everything on the island.
Today, the volcano and the caldera are the main stops for most Santorini tours and even enable visitors to enjoy activities such as hiking and, of course, diving in the healing waters of the Hot Springs featured at the base of the volcano, near the islets of Palea Kameni and Nea Kameni – also created after the volcanic blast mentioned before. On top of everything else, the vistas you get from atop the volcano are literally heart-stopping. No wonder many people having a Santorini honeymoon include a volcano-related endeavour on their must-experience list.
Speaking of vistas, Santorini, Greece and fantastic sunset views have become synonymous over time. Indeed, besides the Caldera, you can capture stagering panoramas of the descending sun from all across the island, such as Fira, Oia, Imerovigli, and other locations, castles, and hill-top churches.
3. Unique volcanic coastline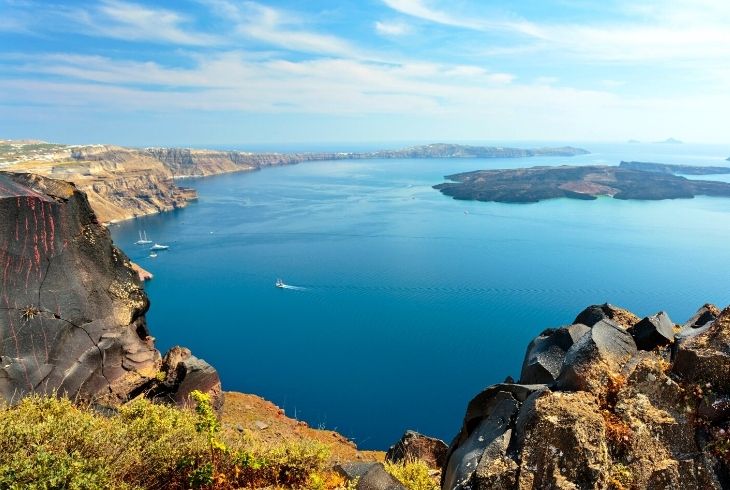 Forget all about the sugary shores you are used to and embrace a thrilling alternative composed of black, red, or white sand with strong volcanic elements. Undeniably, the beaches in Santorini provide a spectacle on their own, as most of them feature dramatic cliffs and a rocky background that adds to their allure.
Apart from its bizarre looks, though, the Santorini coastline also pampers with fabulous natural beauties and, of course, a fascinating underwater universe that greets guests with aquatic caves, submarine volcanic formations, shipwrecks, and many more. For that reason, you will find many luxury Santorini resorts like Antoperla being built near prominent shores while also offering a sense of much-needed relaxation, privacy, and composure for utmost rejuvenation.
4. A vibrant wine-tasting and wine-making scene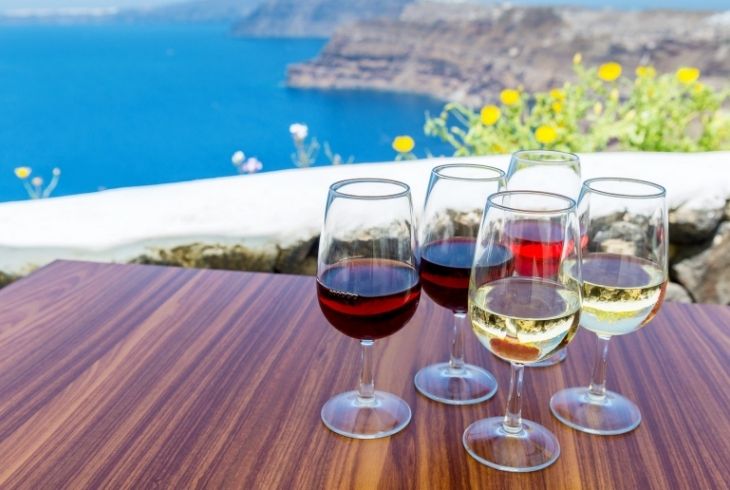 Thanks to its volcanic soil, Santorini, Greece, produces some of the best and most acclaimed and awarded wines internationally. Wine-making is a long-standing tradition here, and many local wineries vinify the most vibrant varieties, including Assyrtiko, Mavrotragano, Mandilaria, and Aidani, plus rare indigenous varieties, such as Voudomato and Katsano.
The best way to treat your palate with the fine vinsanto, red, rose, and white wines produced in Santorini is to opt for a Santorini wine tasting tour. Most of the available ones even combine fine dining along with wine-tasting in verandas overlooking the endless blue of the Aegean.
5. Romance, luxury, customised experiences, and exclusiveness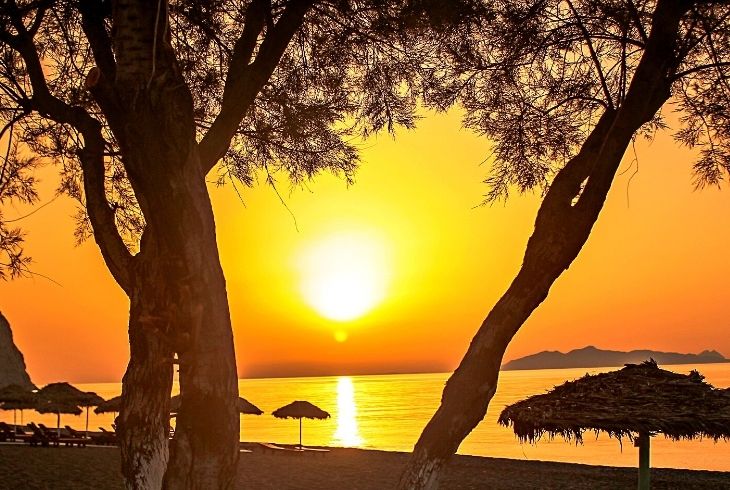 Santorini, Greece, is where you will have all of your desires and requirements catered for and met by people dedicated to making your stay memorable. So, you can have a fully individualised and private tour that will include anything you wish to experience, see, explore, and discover in Santorini.
Every luxury hotel in Santorini that respects itself and its guests strongly focuses on guest satisfaction. For Antoperla, this means offering high-end services, world-class amenities, luxuries like spa treatments, and facilities like private pools while ensuring our guests' privacy.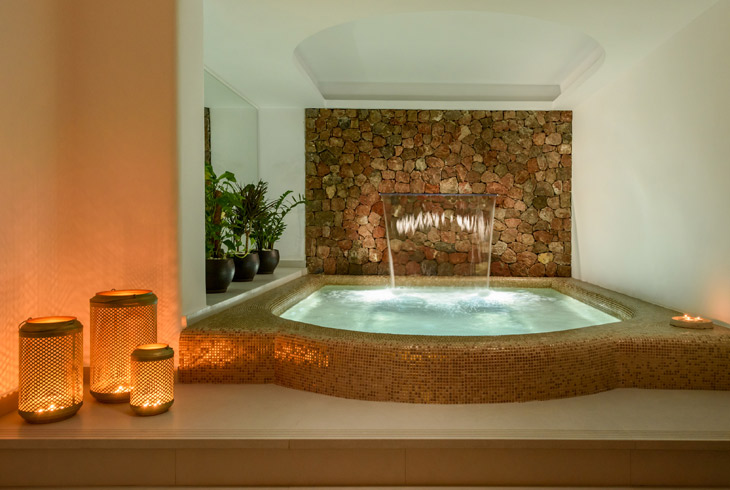 That aside, the entire land of Santorini gives you opportunities to celebrate life, even in its simplest form and shape. Exuding romance and heart-felt beauty, Santorini welcomes you with smiling and friendly locals ready to treat you with homemade goodies and pies and a glass of wine or ouzo when you happen to stop by their place. And that, pretty much sums up the essence of the Santorini appeal.