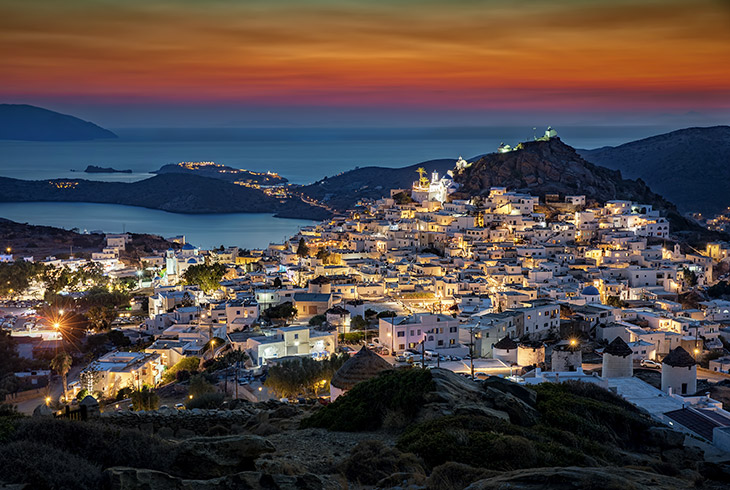 Mar 05th, 2021
Most Heart-Pleasing Santorini Day Trip – Sailing to Ios
Santorini is one of the most magnificent Cycladic islands, welcoming guests with all the cobalt blue human eyes can possibly handle. Blessed with a warm sun, glorious Mediterranean skies, the calm waters of the Aegean Sea, and a unique volcanic landscape, Santorini is a pearl worth visiting and exploring at least once in a lifetime.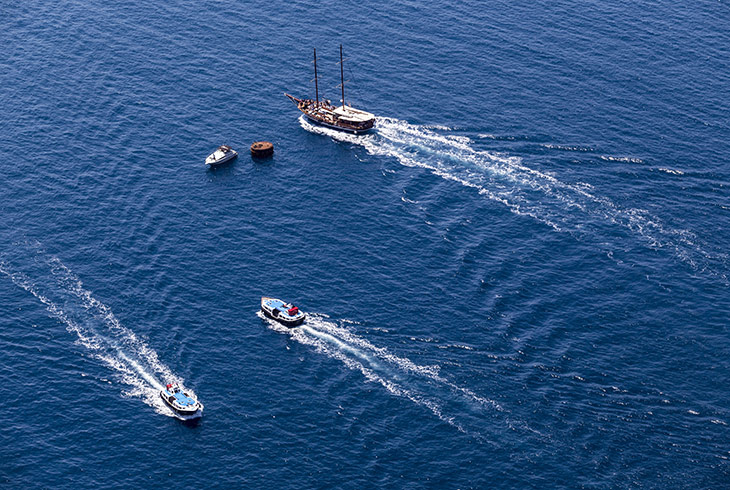 The whitewashed, cubic-shaped houses, the bougainvillea-filled balconies, the narrow, cobbled streets, the blue-domed churches, and, of course, the imposing caldera and the dazzling beaches with the black, white, and red lava pebbles comprise an outstandingly alluring landscape.
But, that's just how the Cyclades are - Irresistibly captivating! So, while here, it only makes sense to want to see as much of this ravishing complex of islands as possible. You could start with a Santorini day trip and take it from there.
Greeting Guests to Ios Island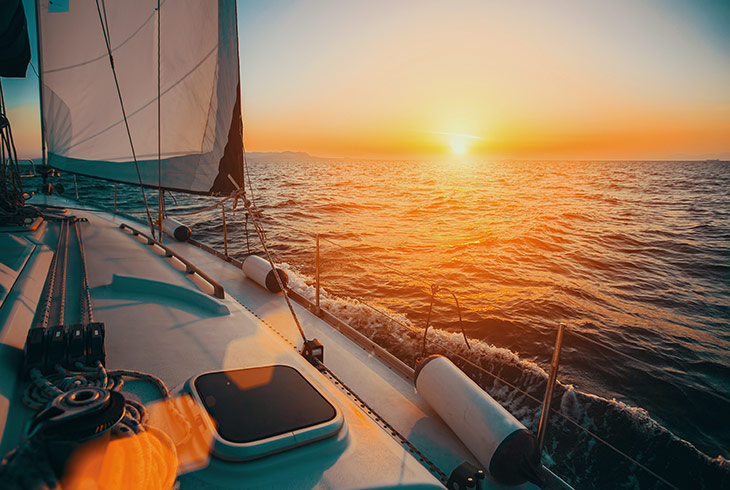 Speaking of Santorini day trips, some destinations are completely feasible for a day tour, with Ios island being on top of the list. In fact, Ios makes a perfect Santorini day trip as it is only 40 minutes to get there by ferry, yacht, or catamaran. Note, though, that the ferry routes are rather scarce, even during the summertime. Nevertheless, the majority of ferries give you a good 5-hour window to walk around Ios and take in most of its beauties.
For guests with a VIP lifestyle, a helicopter ride or a private cruise might be a better option, as it will also allow you to customize your itinerary and timetable. Santorini private tours are particularly popular among celebs and A-lists, who usually prefer to enjoy their vacations away from the crowds.
As you search your options, you will find plenty of Santorini volcano tours, including a stop at Ios, primarily catering to the desires of Santorini honeymoon makers seeking romance and idyllic sunsets to celebrate their new life together.
What to do at Ios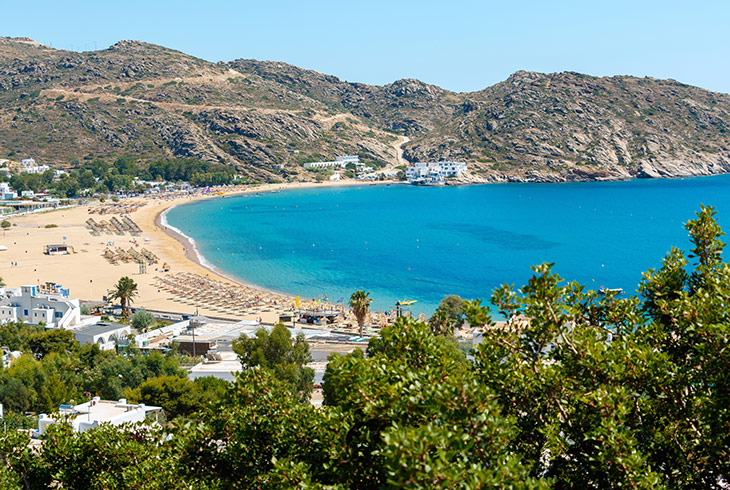 Unlike what many people think, Ios has a vibrant night scene, making it a lively party mecca and a favorite place for young people and fun lovers. Expect wooden tiki bars, hilltop cafes overlooking the Aegean, restaurants with delicious seafood, hammocks, live music, and lots of summer events to join.
Besides, it is a beautiful island with its own special charms. The sandy beaches (i.e., see Mylopotas Beach) and the crystalline waters all around are ideal for sunbathing, swimming, snorkeling, diving, and other water sports. As for the picturesque capital and the adorable settlements surrounding it, they offer heart-stopping views of the azure sea. It is indeed amazing how an island this small has so many things to do – definitely one of the best Santorini day trip choices to consider!
And, all that aside, Ios also makes a beloved Santorini day trip option for the hiking and cliff climbing opportunities it provides, appealing to a wide range of tourists' likes, interests, and needs. Luckily, many Santorini day tours give you enough time to rent a scooter for the day and reach isolated coves and remote shores, for more private adventures. The ride from the port to the Chora (the capital) and the Mylopotas Beach takes less than 20 minutes, even during peak times.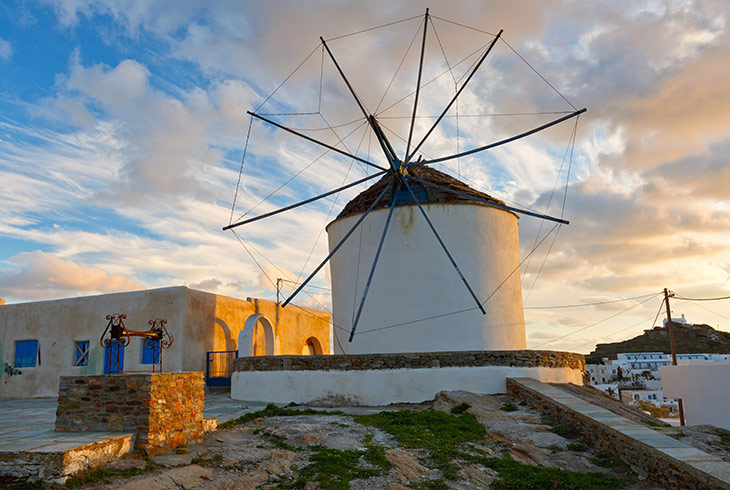 You may close your Santorini day trip with a visit to nearby Folegandros, Anafi, or Sikinos islands, which also offer superb sightseeing opportunities. However, if you are considering adding more stops at your Santorini day tour, such as a visit to Naxos or Paros, it is best to have at least a couple of days ahead of you so that you have enough time to spend there and prevent your trip from being overly exhausting.
For more Santorini day trip ideas, you could always ask for the assistance of the receptionist at Antoperla – the go-to luxury hotel in Santorini for thousands of eclectic visitors every year.
Where to stay at Santorini to have the fullest range of amenities & services
You certainly won't find many Santorini hotels with private pools and exclusive holiday options, like the ones offered at Antoperla. Despite the plethora of accommodation options, very few provide all modern facilities, authentic experiences, and the wealth of the services required to cater to the needs of delectable guests.
Antoperla steadily remains one of the top-rated luxury hotels in Santorini Greece, standing out with the hospitality, world-class services, and elegant, well-appointed rooms and suites.