Aug 19th, 2019
A day trip to Thirassia island
Owing its existence to Mother Nature's mighty powers, as it was formed due to a 17th-century BC volcanic eruption that separated it from Santorini, Thirassia Island is a destination almost every Santorini day tour includes. Rightfully so. The second-largest volcanic island in the Cyclades is just a short distance from Santorini and impresses just as much with its history and raw beauty as its larger sibling.
With a population that counts a few hundred residents and breath-taking panoramas of the glistering Aegean Sea, Thirassia Island provides a quiet escape from the bustling Oia and the ever-crowded Fira. In fact, this charming speck in the Aegean comprises an excellent option for a catamaran cruise, where you can enjoy its peaceful shores, crystal waters, sandy beaches, and the most stunning sunsets at the privacy of your own luxury yacht - though Thirassia is renowned for its dazzling sunrises!
Becoming one with the cobalt blue of the Mediterranean sky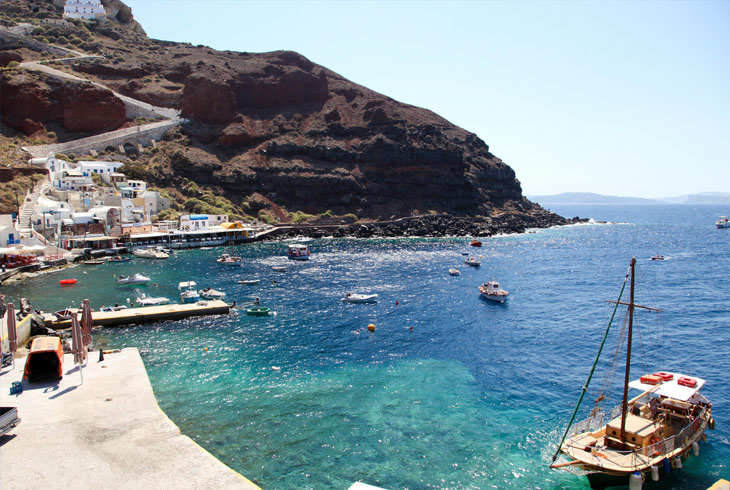 If you prefer a bird's eye view of the marvel we call Thirassia Island, your Santorini day tour could include a private helicopter ride. Expect to be rewarded with heart-stopping vistas of the quaint villages with the whitewashed walls and the colourful bell towers that make up the island, to name a few.
Where time has a different meaning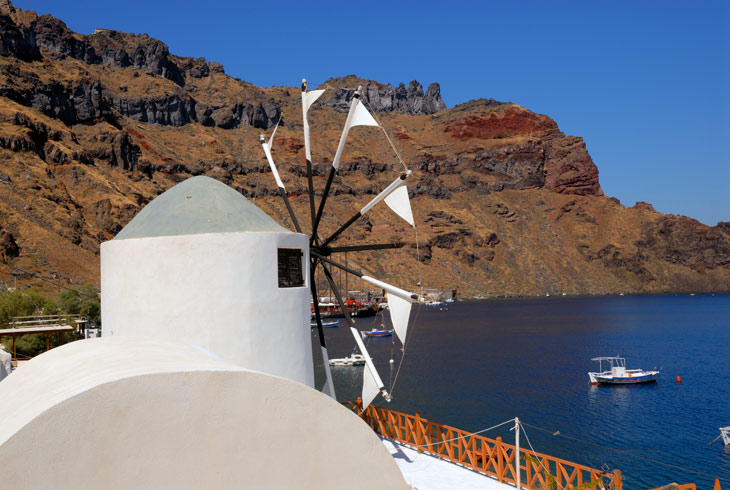 Its turbulent past is evident with every step you take on the southern side of the 9km stretch of land, with the volcanic veins of the Santorini caldera telling a story different than any other Cycladic island. Take a short walk along the picturesque black beach of Korfos or stroll the narrow cobbled streets and you will instantly feel as if you have stepped back in time. That is the unapparelled allure of Thirasia Island that can make one's Santorini family holidays worth anticipating.
A romantic getaway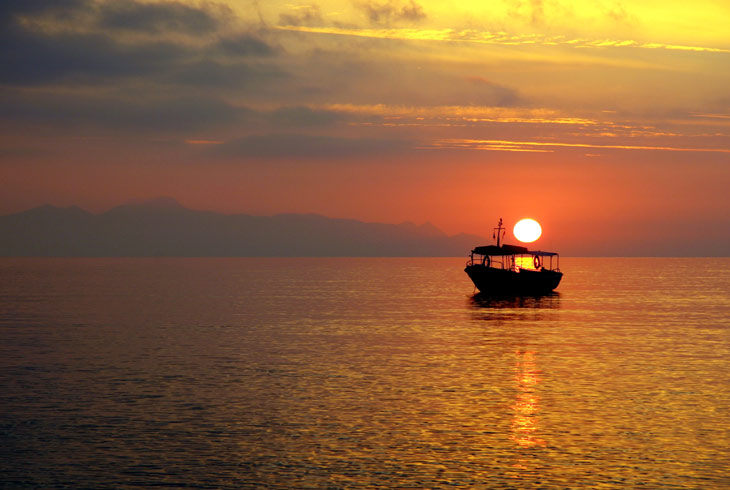 Let yourself emerge in its appeal and chances are you will be spell-bound. From the imposing natural monuments and the rugged coastline to the fascinating folklore traditional architecture, the blue-domed churches and monasteries, the idyllic rural settlement of Agrilia village (the oldest on the island still standing), and the archeological sites (see Akrotiri), everything is sight for sore eyes.
Where to stay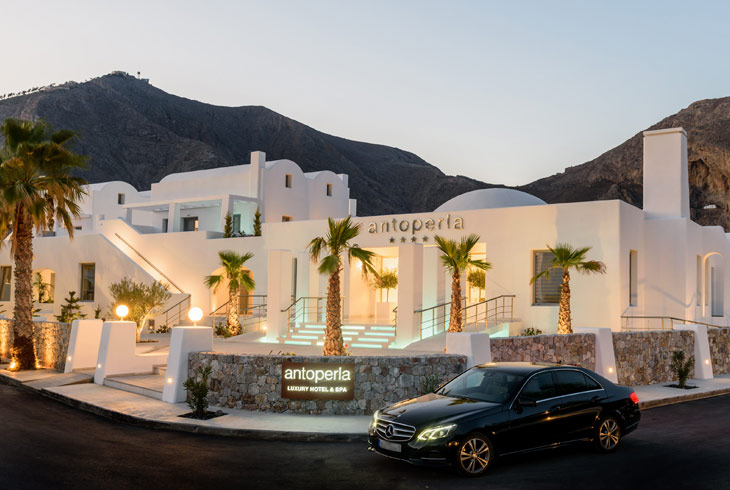 Thiressia island is quite undeveloped, which is among the things that make it so captivating. For that reason, it is best to choose one of the Santorini luxury hotels that provide all the modern comforts and amenities of a VIP stay. From there, you can arrange for a quick boat ride to have your morning coffee at one of the local coffee shops or taste authentic Greek cuisine at family-run seaside tavernas while gazing at the endless blue of the horizon spreading below your feet.
Santorini Day Tour to Thirassia: Itineraries you could follow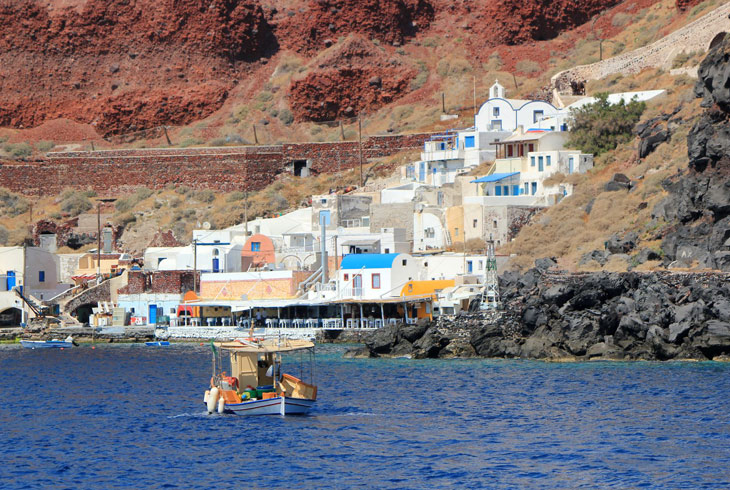 Your exclusive day trip could start with sailing along the pristine Aegean Sea to reach some of the most scenic beaches on Santorini, such as the Red Beach or the more secluded Monolithos beach. A quick stop at flagship Santorini monuments, such as the Light House and the Caldera Hot Springs, and you will be right on time for a refreshing dive and a delicious local dish at Thirassia by midday or early in the afternoon.
For special requests
Feel like hopping off to Thirassia when the traditional bakery at the island capital bakes bread in the wood-fired oven? Most Santorini luxury resorts offer concierge services that can make things like that happen for you.
What better reason to book your next vacation to this Cycladic gem! And, since you will be coming to a sea-drenched, yet people-packed, country like Greece, hotels with private pools, accommodation options as refined as your personal taste, and all the royal comforts you are used to definitely contribute to exquisite holidays for you and your loved one(s).