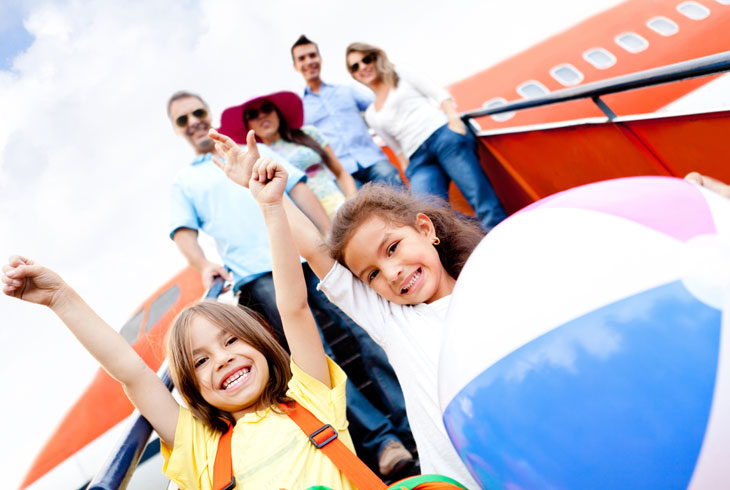 Apr 23rd, 2019
Why you should go for Family Holiday in Santorini
Santorini Island, Greece is an island in the southern part of the Aegean Sea and is the southernmost among the Cyclades Islands group. It was the site of a major volcanic eruption which shaped its landscape to what is now known as Santorini. It is more popular as a romantic Island more suitable for wedding trips and honeymoons.
Although Santorini is more popular as a romantic island, it is also one of the most suitable Greek islands to visit on your next family holiday in Santorini. With the many sites to visit, you can have intimate family time with your kids without robbing yourself of any comfort. Let's take a look at why you should have a Santorini family holiday.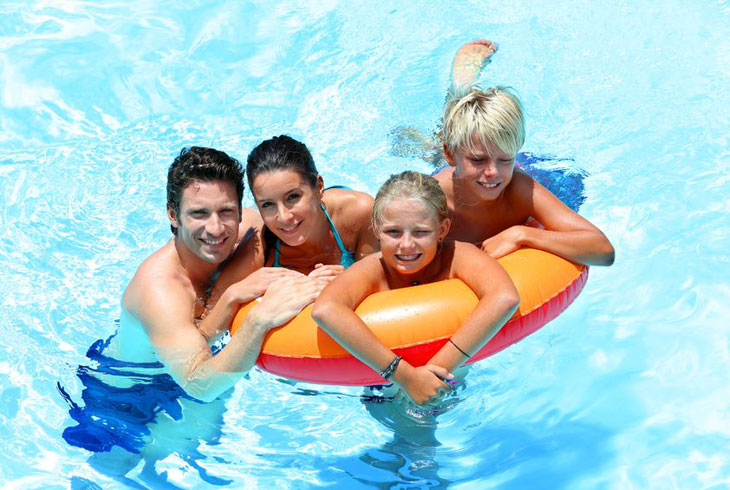 Great Accommodation Facilities
When preparing for a Santorini family holiday, you can look forward to exotic accommodation facilities. These facilities are well equipped to offer you a combination of luxury, and authentic Santorini Greece experience. There are a lot of Santorini luxury hotels which will be well-prepared to cater to your family's needs as soon as you arrive.
You will also find family friendly hotels in Santorini which will offer you exclusive services such as childcare service, luxury accommodations, on-site restaurants, and an outdoor children's pool. An example of such a Santorini hotel ideal for a family visit is the Antoperla hotel.
If you are a lover of solitude and quiet, you should book accommodation at a Santorini hotel with private pool.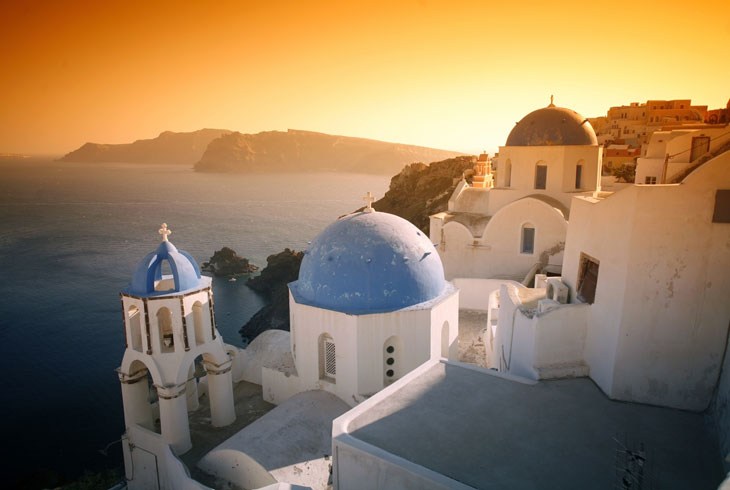 Beautiful Landscape
Going on a Santorini family holiday is also a good way for your kids to have firsthand experience of all the geography textbooks couldn't pen down. The volcano-shaped landscape combined with the beautiful seaside scenery at the beaches in Santorini will help keep your kids busy while you relax on your Santorini family holiday. You will have a great time touring the Island's street laced with whitewashed villas. Places to look forward to visiting include Kamari where you will enjoy beautiful mountain views and the caldera in Oia where you can have a family time watching the beautiful sunset the town is famous for.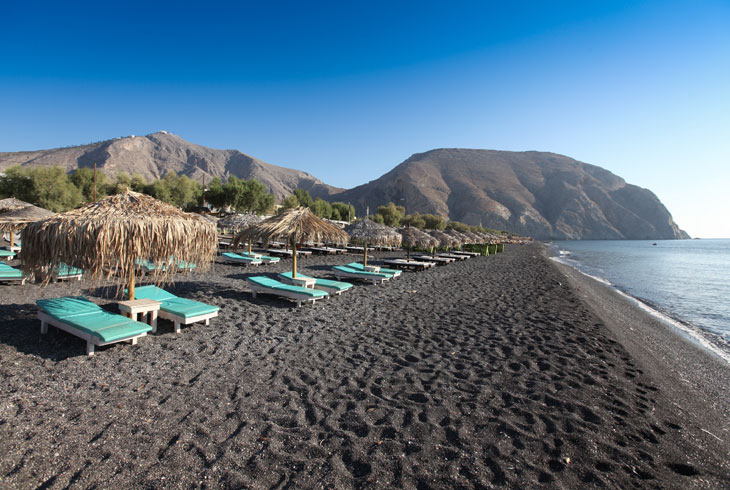 The numerous beaches
One of the most common reasons for Santorini's fame is its numerous beaches. Despite most of them having black, volcanic sands, you will still be mesmerized by the blend of colors Red and Vlychada beaches while the black sands at Perivolos and Perissa also do not make them less impressive.
Staying near Perissa Santorini will especially allow you to visit the Mesa Vouno Mountain which it lies beside. From the top of this mountain, you can enjoy scenic views of Perissa beach dark blue crystal waters flowing across a sandy sea base of black lava. A Santorini luxury hotel which provides easy access to this is the hotel Antoperla located about 100m away from the sea.
Other beaches you can check out while on a Santorini family holiday include Kamari beach, Eros beach, and Mouzakia beach.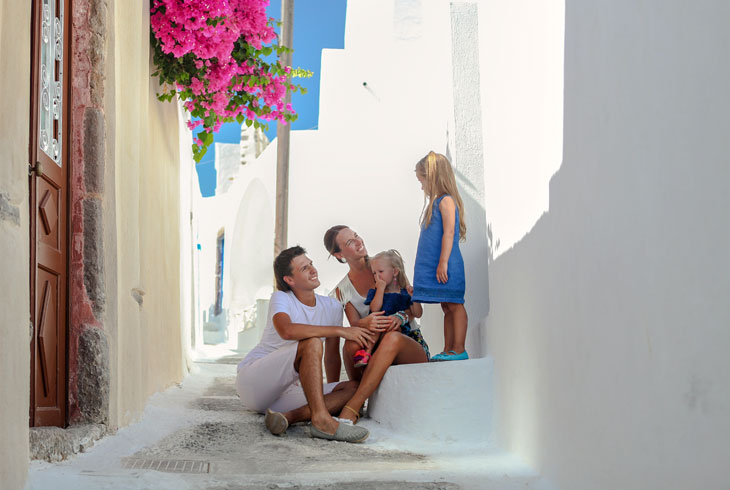 Family-focused attractions and activities
When you visit Santorini Greece with your family, you will have access to lots of fun activities you can all enjoy as a family. From swimming on the beaches and in the volcanic hot springs to going on family tours to the caldera; you can also book your family in advance for watersports such as snorkeling after which you can sunbathe on any of the beaches.
The most important tip for enjoying Santorini family holiday is being prepared for what the island has to offer and plan to make the visit fun and busy for everyone. Go ahead and plan your family holiday in Santorini!