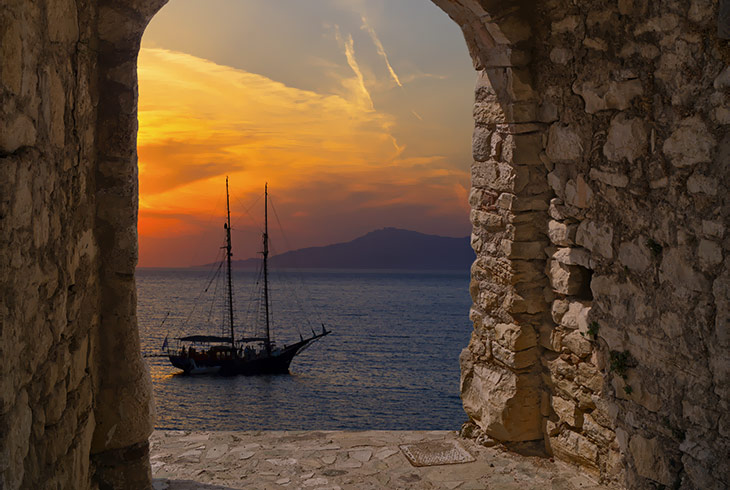 May 31st, 2018
Top 7 Things to Do In Santorini
You don't just want to visit Santorini, Greece. You want to have an experience in Santorini. You want to remember this holiday fondly for years to come, whether through the pictures you took or the stories you told about it.
So to ensure that you get the most out of your Santorini holiday, you should come with a game plan in mind: an itinerary that leaves room for surprises, but prioritizes the top things that you want to see and do.
Every travel website will tell you something different about the top things to do in Santorini, so you'll have to use your own judgment. It's completely up to your discerning taste. However, these are some of the most fascinating or relaxing activities that we usually recommend to visitors if they need help to decide what to do in Santorini.
Red Beach
You can find all kinds of beaches in Santorini: sandy beaches and black beaches, formed with volcanic sand. But our one beach that is truly unique is Red Beach, so named for its tall red cliffs and deep red sand. This red volcanic sand only makes the blue of the water seem even more brilliant, combining for a splendid kaleidoscope of color.
During peak season, this beach can be a tad crowded, but even standing near the cliffs, you'll be able to take amazing pictures, and the shore itself is worth the visit.
Ancient Akrotiri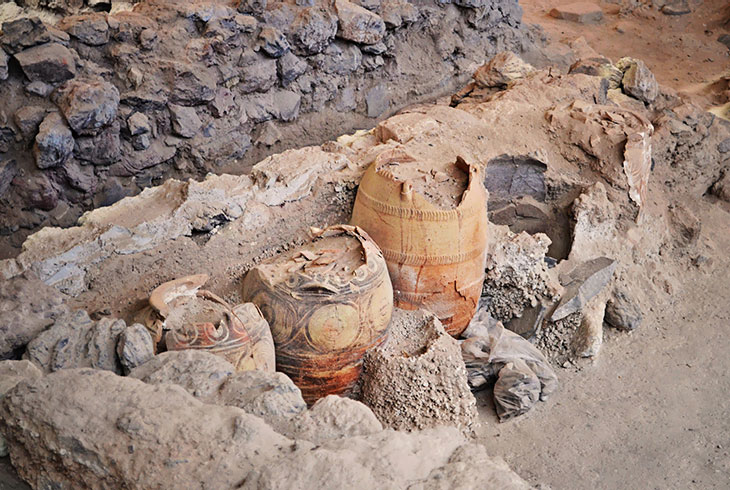 While you're in the area of Red Beach, visit the nearby archaeological site of ancient Akrotiri. Once upon a time, this village was a cultural and artistic hub of Santorini, Greece. During a volcanic eruption in the Minoan era, it was buried completely in ash.
It wasn't until the 1960s that it was excavated by archaeologists, who found perfectly preserved works of art and pottery. Now, you can walk through the excavated remains of Akrotiri yourself, including intricate prehistoric wall frescoes.
Volcano & Hot Springs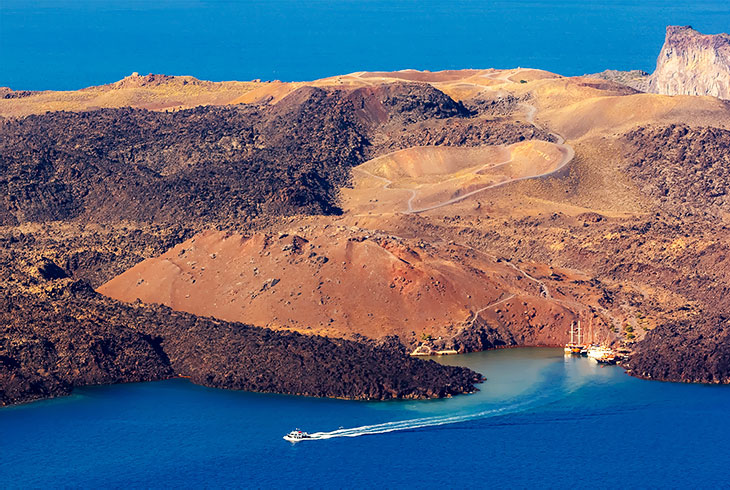 The volcano has essentially shaped Santorini, Greece into what it is today. It was a volcanic eruption that buried the village of Akrotiri and created the now majestic Santorini caldera. It was the volcano that separated Santorini from Thirassia and formed the volcanic island of Nea Kameni. The volcano is so tied to Santorini's identity that it shouldn't be a surprised it's often considered one of the top things to do in Santorini.
There are many volcano tours to enjoy in Santorini, especially private tours. Some Santorini luxury hotels, like Antoperla Luxury Hotel & Spa, will coordinate tours for you if a volcano tour is something that interests you. Nea Kameni is the big stop on a volcano tour as it's here that you can find the volcanic hot springs.
These beautiful turquoise springs are often believed to have healing properties. Whether or not that's true, there's no denying the relaxing benefits of bathing in them. It's just one more way that the danger and destruction of the volcano led to something beautiful in the end.
The Island of Thirassia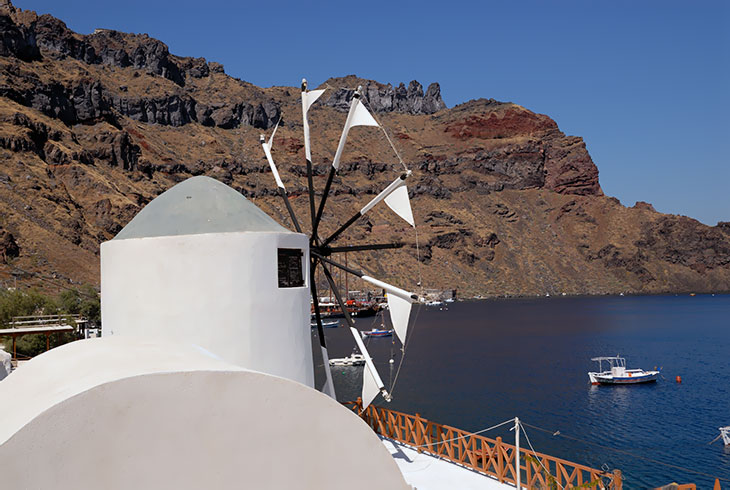 Though no longer connected to Santorini, Greece, Thirassia is still high on the list of things to do in Santorini. In fact, that it was separated from Santorini by the volcano makes it more intriguing. Now it's a quiet village with a population of less than 300.
Here you can dine at a restaurant in the village of Riva where the owner catches his own fish, or try bread from a bakery that uses a wood oven. You can tour the many old, traditional churches on the island. Thirassia is particularly popular among hikers. Trek to the highest point on the island and look out at the sweeping views of the island.
Stand-Up Paddle Boarding
Do you hear the ocean calling to you? Then Perissa, Santorini might be just the place for you to go, and a paddle board might be just what you need to rent. Perissa and Perivolos are known for water sports, from jet skiing to sea kayaking to paddle boarding.
SUP boarding offers you the powerful feeling of walking — or at least standing — on water, without the balancing act and confrontation with waves that comes with surfing. When you paddle board, you can both enjoy the activity and enjoy the view around you. You even have time to take pictures of your favorite sights.
Cooking and Tasting Experience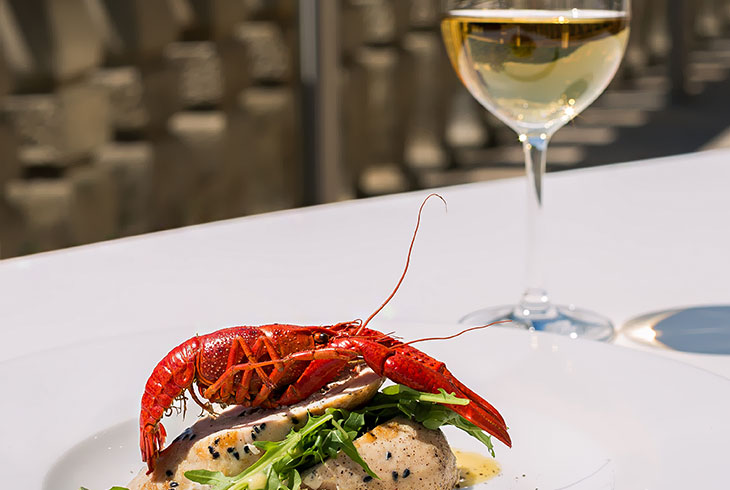 One of the best parts of any holiday is the opportunity to taste the local cuisine, and the rich Mediterranean cuisine of Santorini does not disappoint. But why stop at just tasting the food? Learning how to prepare Santorini cuisine will make your holiday, and your life, that much richer and turn a good meal into, well, an experience.
You can learn how to make traditional Greek dishes from a trained chef while touring Santorini farms and wineries, tasting the best that Santorini has to offer. Here again, some Santorini luxury hotels will coordinate for you so you can enjoy this experience.
Santorini Wine Tours
Santorini luxury resorts might also be willing to coordinate a private Santorini wine tour, making your sensory perfect Santorini holiday complete. Visit wine country in Megalochori, where you'll be led through vineyards and wine caves, and of course, you'll have plenty of opportunity to taste. One wine you can't miss is Assyrtiko wine, made from the Assyrtiko grape that grows only in the volcanic soil of Santorini. Vinsanto wine and Nykteri wine (the classic white wine of Santorini) are also specific to our island alone. The fine taste of Santorini wine makes wine tours truly one of the top things to do in Santorini.
A strong itinerary is important to your enjoyment of your Santorini holiday. However, the right luxury hotel is also essential to your comfort and relaxation this holiday. Antoperla Luxury Hotel & Spa, located in Perissa, is committed to offering you the luxury you deserve for your trip. Santorini hotels with private pool amenities are a big plus in this area, but we go above and beyond that. Not only do our rooms have private pools, but you can choose between a private pool or a private jacuzzi at our facilities for your ultimate comfort. We also have a full holistic spa and well-being center.
Interested in taking a tour in Santorini? Let us know when you book your room. We'll set it up for you.