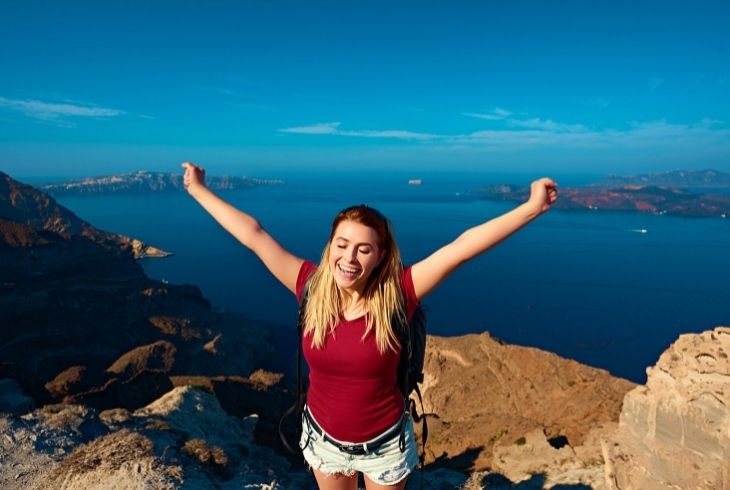 Sep 22nd, 2021
The best Santorini adventure tours for Memorable Holidays
Visiting Santorini is, undeniably, a wonderful adventure on its own, whether you seek romance or thrilling experiences involving adrenaline-high endeavours.
And the best way to live it all is by trusting an expert (or group of experts) to show you around and introduce you to unique activities and the hidden treasures and opportunities of the island. Luckily, there are more than enough Santorini adventure tours to choose from, depending on the flavour you wish to add to your Greek island holidays.
Below, we have compiled a guide with some of the most worth-going-after Santorini adventure tours (besides the typical beach-hopping tours) for your reference. However, this is just a starting point. Do feel free to expand on the available options and even combine a couple of them for a more complete experience per your needs.
1. Galloping on the volcanic land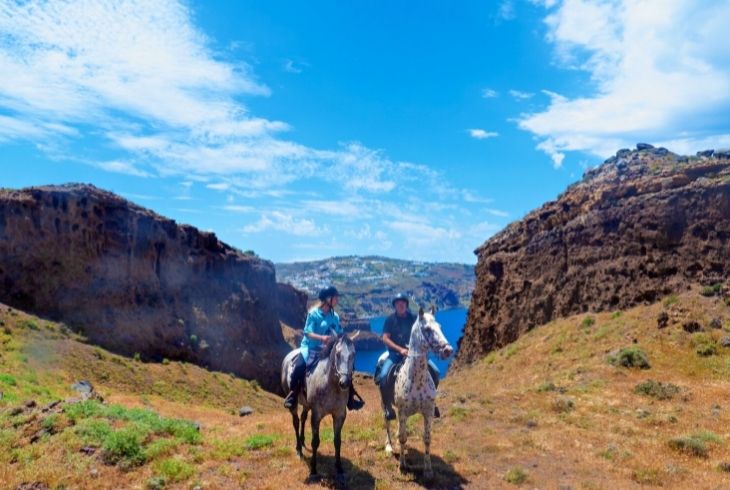 A Santorini horse riding tour will enable you to view scenic landscapes, ride through untouched, traditional settlements and remote locations, heart-stopping vistas, popular landmarks, such as the Caldera cliff, and more.
You may also consider rejuvenating with the refreshing breeze of the crystalline Aegean Sea gently whipping your face as you ride along the pebbled shores of the Santorini coastline. Some of the beaches that are perfect for this type of activity are Eros Beach and Perissa Beach.
Kindly note that most horse-riding tours can adjust their itinerary and schedule per your riding level and your need for privacy and exclusivity (I.e., horse riding for two, a romantic or wine-tasting tour, etc.).
Note: For more information on how to book a private or customised horse-riding tour (or any other kind of tour), please refer to the Antoperla luxury hotel in Santorini for guidance. The friendly front-desk staff will be delighted to assist you in living a dreamy Santorini holiday.
2. Getting off the beaten track on a 4X4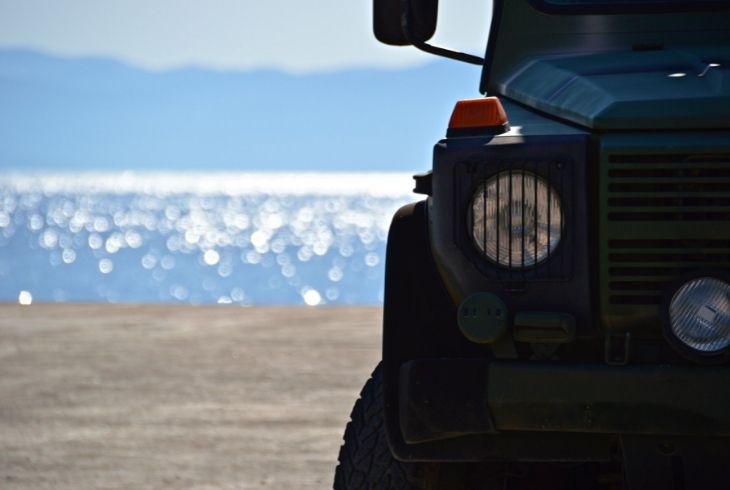 A jeep safari tour is a great way to soak up panoramic views and explore spots of unparalleled beauty only known to locals. At the same time, you may have the chance to taste some delicious local wine, visit shores of unique morphology, and learn details about the local culture. Some of the best routes include a stop at the monastery of Prophet Elias at Mt. Prophitis Ilias. The views from up there are simply incredible.
Of course, there are many off-road options alongside easy and paved routes to please your adventurous self. And, although a drive to the main hotspots in Santorini, such as the Santorini volcano, is not to be missed, you will be surprised at how much more is waiting to be explored on the island!
Alternative option: Another excellent way to go around the island is with a bike tour. Whether on a bicycle or e-bike, you can enjoy anything from a romantic sunset tour to a food tour, combining sightseeing with unbeatable vistas from picturesque locations, authentic Greek food, and/or romance.
3. Skimming the waves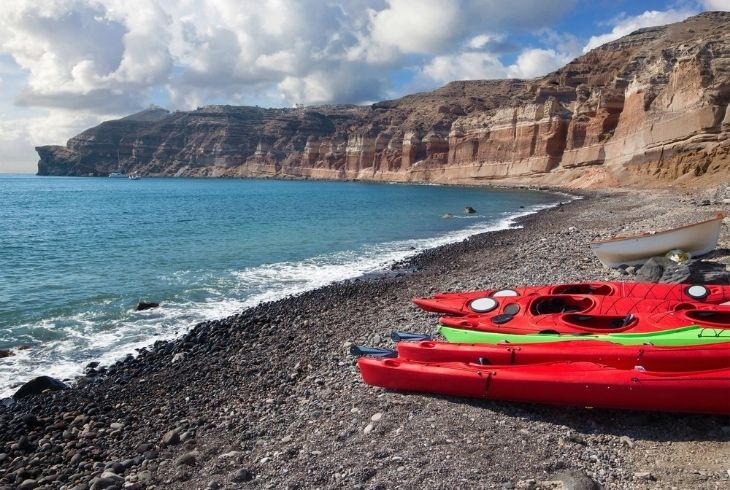 It is not only the land you step on when holidaymaking in Santorini that excites. The inviting cobalt Mediterranean waters provide a doorway to a world that offers thrills islanders don't get to experience. So, if you love riding the waves or simply letting the breeze guide you to fantastic spots, like the Santorini Hot Spring, the Caldera, around the Lighthouse, and the fantastic south coast with the volcanic shores, then a sea kayak, SUP, or jet ski tour is a great fit for you. Now, if you'd love your Santorini adventure tours to involve some underwater "odysseys", there are many dive spots across the coastline and many deep-sea diving, snorkelling, and scuba diving activities to pick from.
4. Getting a different perspective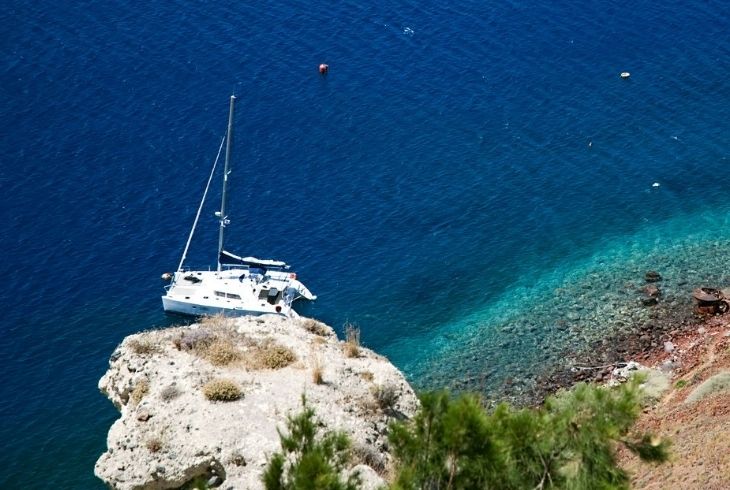 Santorini is part of the Cyclades complex, which is home to several more equally stunning Greek islands. So, it comes as no surprise that many tourists flirt with the idea of getting around as many of these wonderful Aegean Sea pearls as possible. In this quest, Santorini adventure tours with a luxury catamaran, yacht, or cruise ship help fulfil this desire. That way, you not only get to see Santorini's charms from a different viewpoint but also lay eyes on mind-blowing vistas and unbelievable natural beauties as you hop from one island to another.
Of course, this is just an illustrative list of the adventure tours you could consider. It all depends on how you picture yourself spending your Santorini vacation. If, for example, hiking is your cup of tea, then, by all means, go for it. You will definitely be provided with several ways to enjoy it.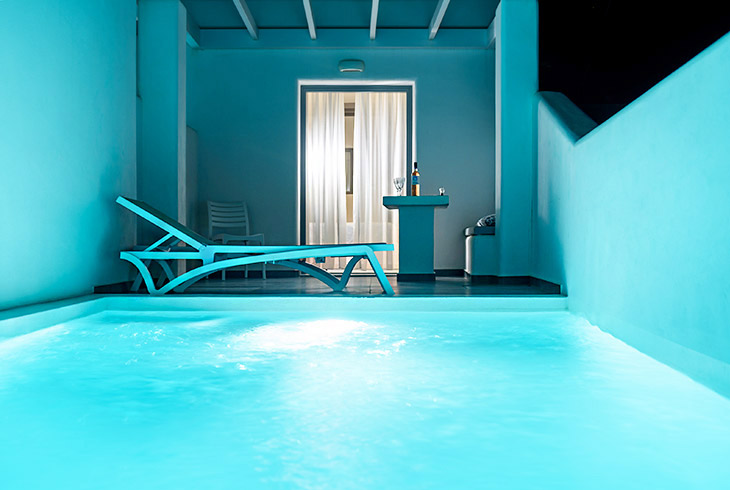 And, after such a full and exciting day, nothing can compare to the idea of having a spa and private pool ready to pamper you and relax you! Antoperla is, indeed, one of the very few Santorini hotels with a private pool, world-class amenities, top-tier services, and hypnotising views.