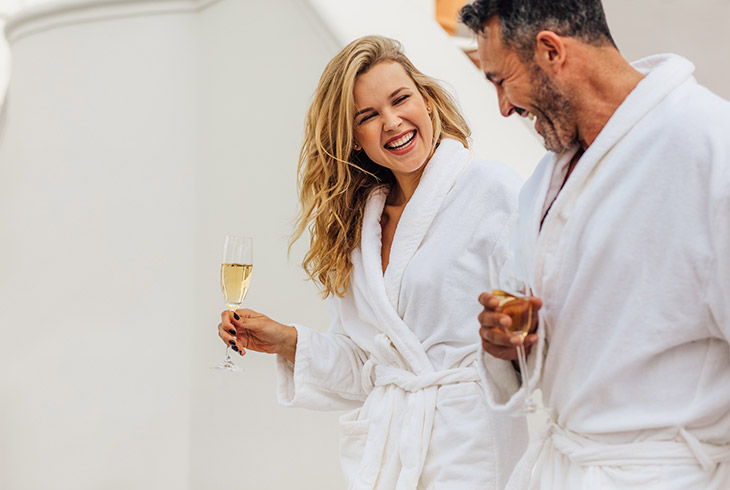 Dec 19th, 2019
What Distinguishes a Luxury Hotel in Santorini – Top 5 Must-Have Features
Bearing the title of a "luxury" hotel comes with a high responsibility towards high-paying guests, who need to have their expectations met to the fullest. They anticipate not only top standards but also excellence in dining, rooms, service, and everything else an exclusive accommodation option provides. Take the luxury hotels in Santorini, for example. Most of them work extremely hard towards satisfying their guests' requirements and needs in terms of outstanding hotel dining experiences, which include top, quality and quantity-wise, breakfasts, 24-hour service, and Michelin-starred-like restaurants. Of course, implementing an easy, straightforward booking and planning process, along with a discreet and fast check-in and check-out procedure is a must, as well.
Other than that, the luxury hotels in Santorini also come strong with services like:
1. Luxury room features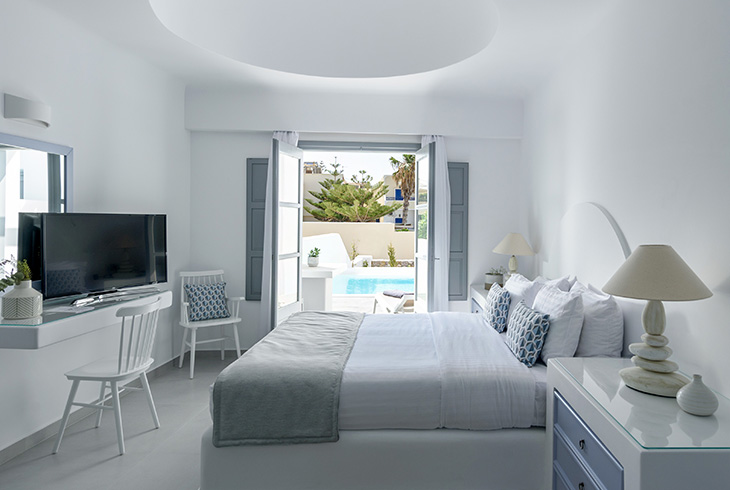 Every Santorini hotel that respects itself owes to offer its guests rooms that bear high-quality furnishings with subtle touches of luxury while also paying attention to the aesthetic details. Needless to say, all respected luxury hotels in Santorini offer exactly the room the guest wants in terms of physical location, classification, category, bed size, etc.
2. High-end amenities & Activities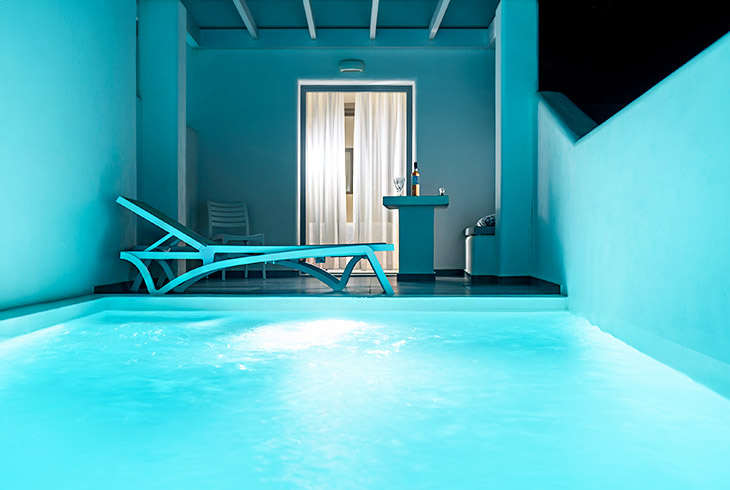 Amenities like a private pool, balcony or veranda, private outdoor Jacuzzi, and specially designed facilities, such as ramp access to the most used areas, for persons with disabilities are also a must-have for the majority of rooms and suites available. Extra, concierge services, such as newspaper/magazine delivery, car rental, and limousine transportation could also be included.
3. Spa Treatments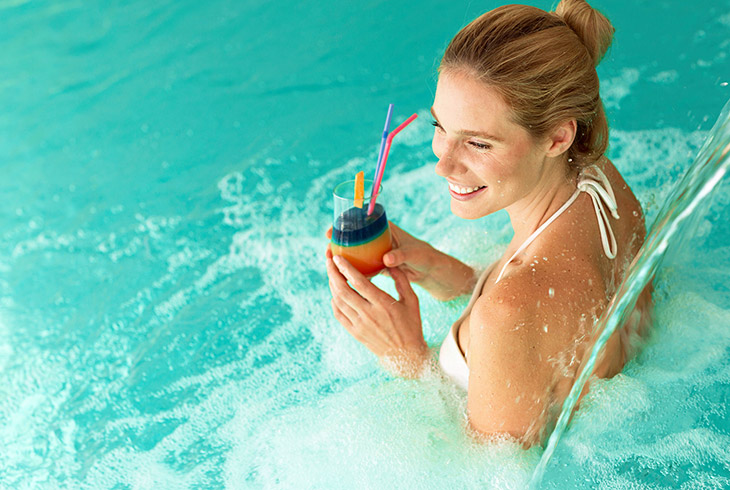 Besides booking a room at one of the Santorini hotels with a private pool, such as Antoperla, you may also expect holistic healing and well-being therapies. A select few luxury hotels in Santorini, Antoperla included, offer sauna, hammam, massage rooms, a health club, manicure and pedicure stations, a relaxation room, a wide range of different massages (from pressure-point to Thai massage), facial treatments, and a plethora of rejuvenation treatments.
4. Intimacy
Everything needs to be meticulously thought through and well-appointed so that guests can enjoy intimate, authentic, and royal-like experiences. With privacy being a major consideration that must be addressed, the luxury hotels in Santorini are particularly focused on letting the guest feel they are valued and appreciated. Housekeeping and other staff members are discreet and quiet, without hindering guests' enjoyment of the property in any way. The bathrooms are elegant and feature luxury details, such as plenty of fluffy, top quality towels, artisan toiletries, and chic tubs for two. The Santorini luxury suites and stylish rooms may also provide private access to the pool area or have their own balcony for maximum privacy.
5. Knowledgeable staff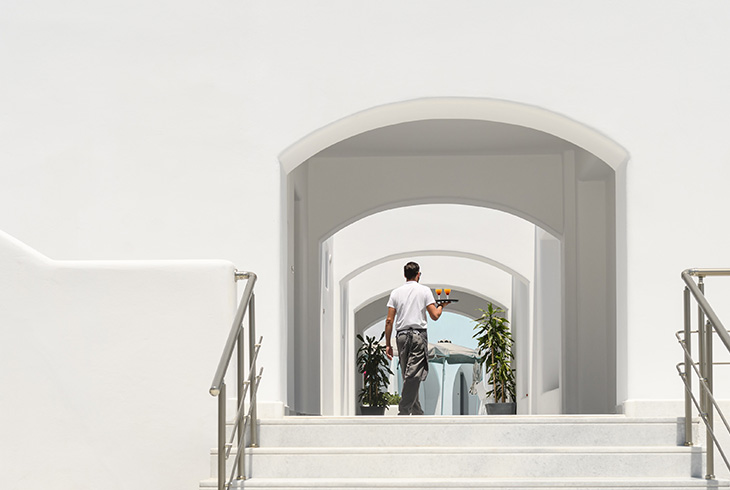 Part of providing stellar service includes employing receptionists and other staff members that are not only knowledgeable and helpful but also genuinely cheerful. The personnel of the top luxury hotels in Santorini ensures they know all guests by name and are respectful and friendly at all times. They also try to fulfil guests' requirements, such as private cruise tours or helicopter rides.
However, the secret to becoming a worthy bearer of titles like "high-end" or "exclusive", one needs to take the extra mile. So, besides carrying all the above characteristics, it is also paramount to take things a step further. Antoperla is, therefore, rightfully considered one of the top luxury hotels in Santorini, for the impressive range of services, facilities, and amenities not seen elsewhere on the island, which make the difference between great and absolutely unforgettable holidays.